AC Milan is reportedly eyeing 23-year-old Montpellier forward Arnaud Souquet, according to reports from Di Marzio. Souquet has caught the attention of Milan due to his impressive performance in the current season of Ligue 1, where he has scored 7 goals and is currently second in the top scorers list. Milan is in search of a striker and Souquet has become one of their targets.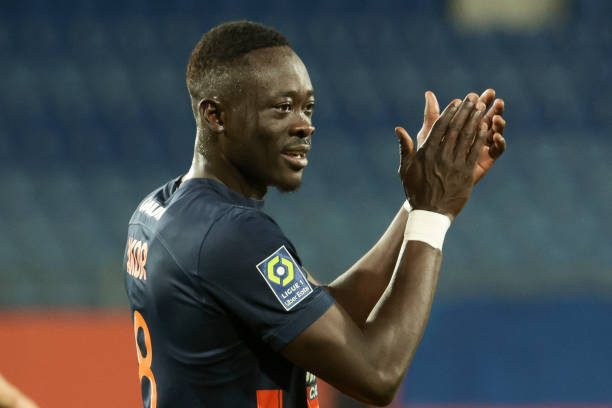 Souquet, who joined Montpellier this summer, has already shown great potential. Standing at a height of 190cm, he is often referred to as the "New Haaland" or the "African Haaland". In the 11 Ligue 1 matches he has played this season, Souquet has started all of them and scored 7 goals.
In addition to his goal-scoring ability, Souquet has also been impressive in other aspects of the game. He has wasted only 4 excellent scoring opportunities, and his goal tally is only behind Kylian Mbappe in the league. Souquet has attempted 27 shots, provided 7 key passes, and created 1 excellent scoring chance.
Defensively, Souquet excels in pressing and winning back possession. He averages 0.6 successful tackles per game and recovers possession 0.5 times in the opponent's third of the pitch. His physical presence and athleticism make him a formidable presence in aerial duels, winning 2.1 of them per game.
In terms of attacking contributions, Souquet completes 0.6 successful dribbles per game with a success rate of 37%. He also wins 4.1 duels per game, with a success rate of 43%. His height and physicality make him a threat in both ground and aerial duels.
While Souquet has been highly effective in front of goal, there are areas where he can improve. He could be more involved in set piece situations and work on his offside awareness. Additionally, his positioning can at times be too direct and simplistic, as he tends to stay in the center to receive crosses.
Overall, Souquet has shown immense potential and already boasts an impressive goal-scoring efficiency throughout his career. With Milan in need of a striker, the club's interest in Souquet seems well-founded. Alongside defenders Lloyd Kelly and Ozan Kabak, Souquet is being closely monitored by Milan as they look to strengthen their squad.